(Click here if you want to download a. pdf of these results)
The Helenduro! It came back to kick off the 2015 MES! It definitely lived up to its namesake as the day was full of rain, slop, and lots of tired riders! The longest-running enduro race in the US is now a full 9 years old. That's like 63 dog years or 360.4 of the lesser-known guinea pig years! This is the O.G. of enduro races:  straight-up old school. 1990s senior photo specific kits might be a requirement for the 10 year anniversary of this race!
Here's a recap of the 2015 Helenduro. You can still see the entire course over at Trailforks!: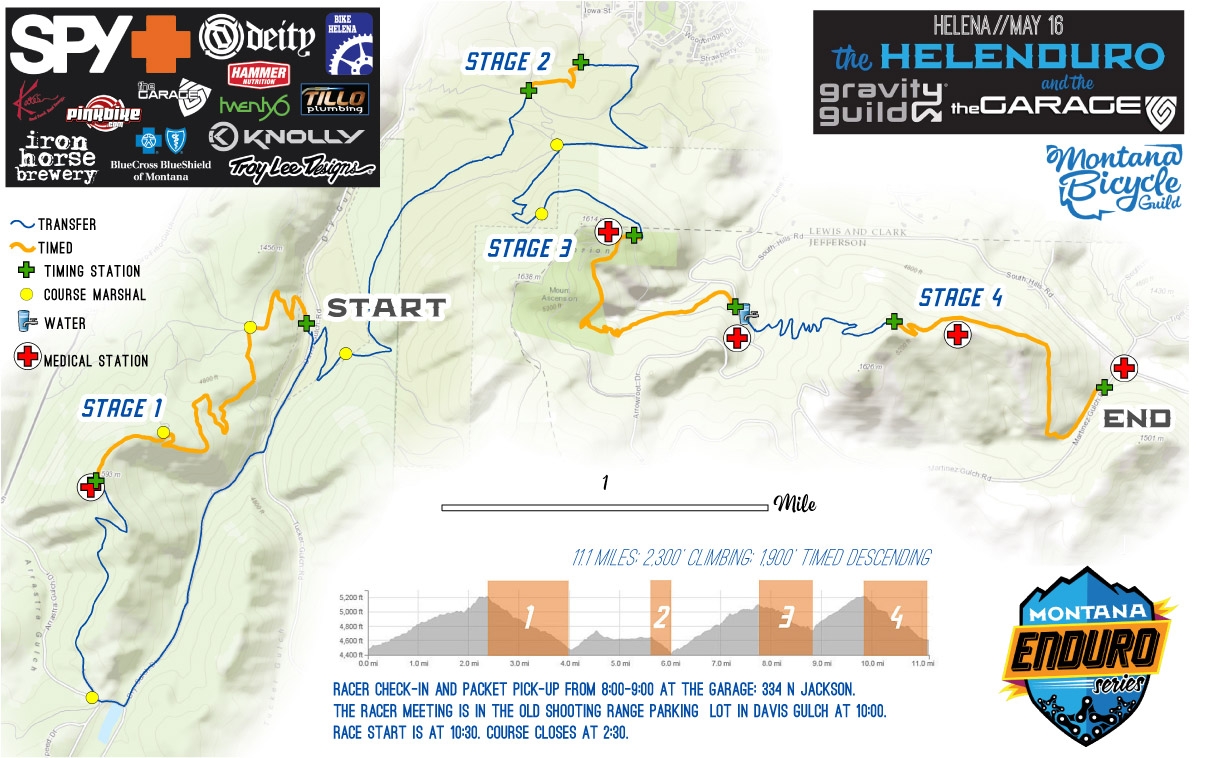 Segment 1:
Top of the World to Davis Gulch (922′ descending, 1.7 miles)
A mix of wide-open ridge line blasting and twisty, bermy trails, this was the fastest part of the race.
Segment 2:
Paydirt Trail (264′ descending, 0.3 mile)
Short but rocky, fast and fun.
Segment 3:
Eddey McClure West (339′ descending, 1.1 miles)
This is where the XC types are going to clawed back some time. This trail is not steep, but there are a lot of rocks and turns that kept everyone on their A-game.
Segment 4:
Eddey McClure East (578′ feet descending, 1.3 miles)
The upper 2/3 of this segment runs through tight trees on a sidehill. It required precision riding at race pace. At the eastern edge of the ridge, the trail opens up into Ponderosa meadows with some big sweeping turns, long sight lines, and finished with an all-out sprint to the finish.
Presented by the Gravity Guild and The Garage.  #originalenduro.